LIGHTWOOD, TEAK, BAMBOO & CO
Sustainable wood products – a market with a future!
Europe is a market that offers secure sales with a lot of potential. However legality and sustainability play an important role in the industry and must be considered. Under the European Timber Regulation (EUTR), European buyers must ensure that the wood products they place on the market come from legal sources.
Equally important for companies and consumers are reforestation efforts and the socially responsible, sustainable use of forests. Amongst the international certifications in the industry, PEFC and Forest Stewardship Council (FSC®) are therefore at the top of the list.
It sounds difficult at first - with the support of IPD you will be able to overcome these hurdles.
Our Portfolio for the European market
We are currently focusing on these types of wood products – maintaining sustainable production and legal harvesting:
Teak and bamboo from Colombia and Ecuador
Teak is a highly valued material in Europe. Sturdy, creating visually appealing boards and high-quality flooring. Plantation teak and bamboo are particularly in demand at the moment.
Lightweight timber products from Indonesia
Fast-growing wood species such as Albasia and Jabon are interesting products and already well known in the European market. Their potential is also far from being exhausted. Various types of plywood and blockboard are in specific demand right now, e.g. for furniture construction, interior fittings and paneling.
Ukraine - Legal wood products from beech, oak, birch and reclaimed timber
In recent years, the imports of wood products from Ukraine to the EU have been increasing significantly. Ukraine is known for its timber resources and its capable wood processing industry. Glued laminated timber boards, plywood, flooring and sawn timber with kiln-drying are highly demanded.
The current outlook suggests the demand for wood in Europe will continue increasing. For this reason, IPD is continuously looking for reliable suppliers who want to strategically approach the European market and are willing to actively engage in cooperation with IPD.
BECOME AN IPD PARTNER
You produce wood products in Indonesia, Colombia, Ecuador, or Ukraine?
You want to conquer the European market?
We will carefully prepare you to export.
TAILOR-MADE MATCHMAKING
We connect you with European importers at these trade fairs
interzum
interzum is the leading global event for the furniture and interior construction industries' supplying sections. This is where the trends and visions that will create future living spaces using modern materials, outstanding design, and exclusive innovations come to life.
Carrefour du Bois
The Carrefour International du Bois takes place every 2 years in Nantes/France bringing together 563 exhibitors and 11 500 visitors, all dealing in wood, coming from 85 different countries.
DISCOVER THE EUROPEAN MARKET
Get in touch with us!
We provide you with details about the IPD evaluation process and our admission criteria.
Our partner countries for sustainable wood products
European Timber Trade Regulation
Guide to the EUTR
Sustainability - for the European timber industry this has long been more than a declaration of intent. Legislators at national and European level have set strict criteria for the origin of imported timber - the European Timber Trade Regulation (EUTR). This guide presents the most important elements of the EUTR in a comprehensive way.
Inform yourself about the requirements that European importers have to follow when importing your products.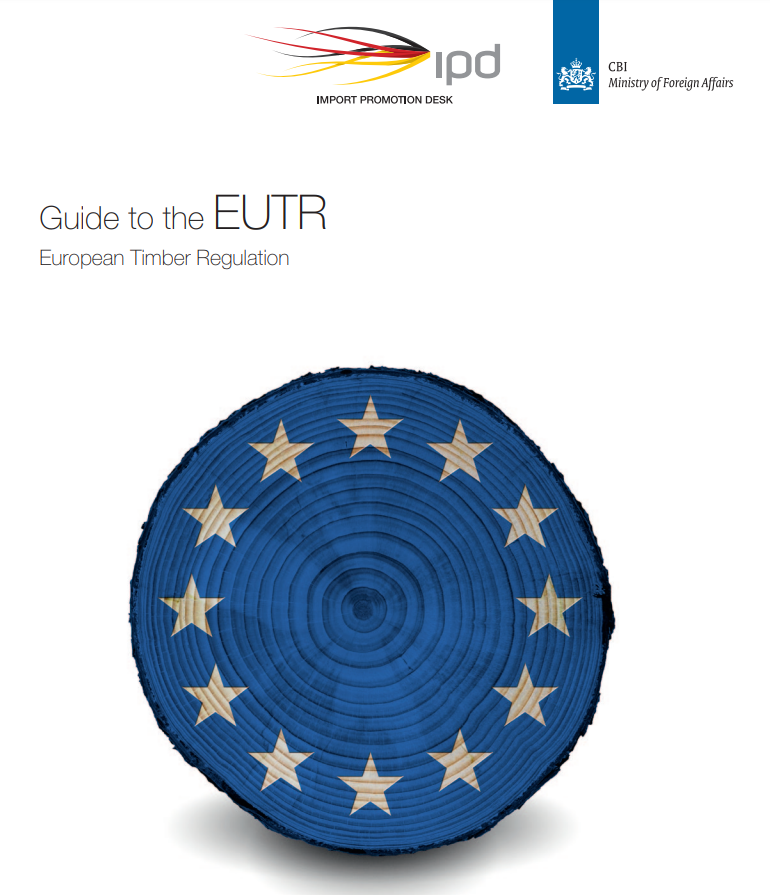 »IPD and its team guided and supported us every step of our way to launch our product in the European market. We received prime coaching and tools that have helped us connect and reach potential customers worldwide.«